We have Android App! Install our App and watch Movies and TV shows anywhere from your smartphone or tablet.
>>> DOWNLOAD APP <<<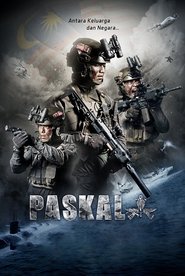 Paskal The Movie
PASKAL, or Pasukan Khas Laut, is an elite unit in the Royal Malaysian Navy. The movie follows the true events of PASKAL's Lieutenant Commander Arman Anwar and his team's mission to rescue a tanker, MV Bunga Laurel, that was hijacked by Somalian Pirates in 2011.
Duration: 115 min
Release: 2018