We have Android App! Install our App and watch Movies and TV shows anywhere from your smartphone or tablet.
>>> DOWNLOAD APP <<<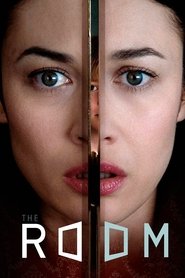 The Room
While moving into their new home, a couple discovers a strange secret room, whose interior holds the power to make everything they want a reality. One day, they decide to ask the room to grant them the child they haven't been able to have. But their initial happiness from this blessing will have unforeseen consequences. As they say: careful what you wish for.
Views: 1446
Genre: Drama, Mystery, Science Fiction
Director: Christian Volckman
Actors: Carole Weyers, Éric Gigout, Francis Chapman, John Flanders, Kevin Janssens, Marianne Bourg, Olga Kurylenko
Country: Belgium, France, Luxembourg
Duration: N/A
Release: 2019