We have Android App! Install our App and watch Movies and TV shows anywhere from your smartphone or tablet.
>>> DOWNLOAD APP <<<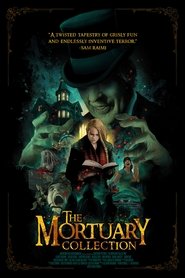 The Mortuary Collection
On the cusp of retirement, an eccentric mortician recounts several of the strangest stories he's encountered in his long career, but things take a turn for the phantasmagorical when he learns that the final story – is his own.
Duration: 108 min
Release: 2019