We have Android App! Install our App and watch Movies and TV shows anywhere from your smartphone or tablet.
>>> DOWNLOAD APP <<<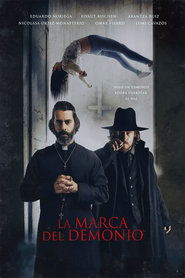 The Devil's Mark
Karl, a man who suffers a demonic possession, together with Tomás, a priest with addiction problems, embark on a hunt for demons, finding the case of Camila, a girl who attacks her family while controlled by a demon. Karl and Tomás try to save her by starting a battle; Karl has faced many beings from beyond but never one like this.
Duration: 82 min
Release: 2020