We have Android App! Install our App and watch Movies and TV shows anywhere from your smartphone or tablet.
>>> DOWNLOAD APP <<<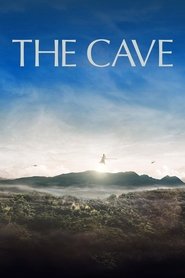 The Cave
When a soccer team of 12 boys, aged 11-16, and their 25-year-old coach is trapped deep inside a cave in Northern Thailand, thousands of volunteers and soldiers from around the world unite in a race against time to find them. Once the boys are found alive ten days later, the only way out is an impossible five-hour dive-swim that only expert cave divers could survive. In Ireland, airplane factory electrician and recreational cave diver Jim Warny gets the call: "How soon can you be here?" Arriving in Thailand, Jim steps off the plane and into the cave – a knife-edge three-day mission is underway. Based on true events, THE CAVE tells the thrilling story of the largest international rescue mission of modern times, from the unique perspective of the men and women facing life-and-death decisions and displaying selfless determination and sacrifice, culminating in a triumphant outcome against all the odds.
Duration: 104 min
Release: 2019