We have Android App! Install our App and watch Movies and TV shows anywhere from your smartphone or tablet.
>>> DOWNLOAD APP <<<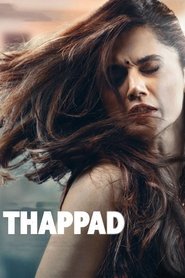 Thappad
Thappad is a story of Amrita whose seemingly perfect life is shattered when her husband slaps her once in a party. But is one slap enough to question what a relationship stands for?
Duration: 142 min
Release: 2020