We have Android App! Install our App and watch Movies and TV shows anywhere from your smartphone or tablet.
>>> DOWNLOAD APP <<<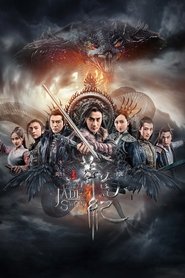 The Legend of Jade Sword
Set during the Xia dynasty, the first ever recorded dynasty in Chinese history. It is a period rife with influences of mythology and folklore since it's close to the beginning of time when Pangu was said to have opened the heaven and the earth.
TV Status: Returning Series
Duration: 45 min
Release: 2018