We have Android App! Install our App and watch Movies and TV shows anywhere from your smartphone or tablet.
>>> DOWNLOAD APP <<<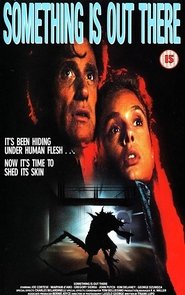 Something Is Out There
Two police officers investigate a series of brutal murders in which the victims have had bodily organs removed. When one of them questions a young woman who has been seen at the crime scenes, it turns out she is an alien from an interstellar prison ship and that the murders have been committed by a powerful xenomorphic alien which had escaped.
Views: 30
Genre: Action & Adventure, Drama, Mystery, Sci-Fi & Fantasy
Actors: George Dzundza, Gregory Sierra, Joe Cortese, John Putch, Kim Delaney, Maryam d'Abo, Robert Webber
Studio: Invader Productions, oyts Film Partnership