We have Android App! Install our App and watch Movies and TV shows anywhere from your smartphone or tablet.
>>> DOWNLOAD APP <<<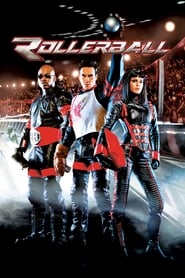 Rollerball
In this fast action-packed thriller, Jonathan, Marcus, and Aurora compete in a dangerous, fierce sport called Rollerball. Although, Johnathan and Marcus try to quit, cruel and vindictive promoter Alexi Petrovich encourages them to still participate.
Views: 552
Genre: Action, Science Fiction, Thriller
Director: John McTiernan
Actors: Chris Klein, David Hemblen, Eugene Lipinski, Frank Ferrara, Janet Wright, Jean Reno, LL Cool J, Naveen Andrews, Oleg Taktarov, Rebecca Romijn
Duration: 98
Release: 2002