We have Android App! Install our App and watch Movies and TV shows anywhere from your smartphone or tablet.
>>> DOWNLOAD APP <<<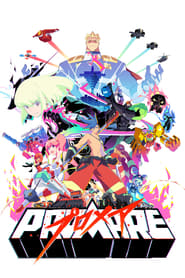 Promare
Galo and the Burning Rescue Fire Department face off against BURNISH, a group of mutants who are able to control and wield flames, and the fire disaster they have unleashed on Earth.
Duration: 111 min
Release: 2019