We have Android App! Install our App and watch Movies and TV shows anywhere from your smartphone or tablet.
>>> DOWNLOAD APP <<<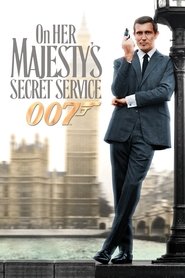 On Her Majesty's Secret Service
James Bond tracks his archnemesis, Ernst Blofeld, to a mountaintop retreat where he is training an army of beautiful, lethal women. Along the way, Bond falls for Italian contessa Tracy Draco, and marries her in order to get closer to Blofeld.
Duration: 142 min
Release: 1969