We have Android App! Install our App and watch Movies and TV shows anywhere from your smartphone or tablet.
>>> DOWNLOAD APP <<<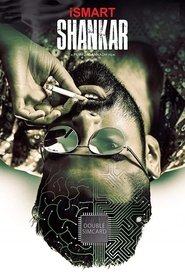 iSmart Shankar
Ismart Shankar is a crazy contract killer who murders a high profile politician, Kasi Viswanath. Cops start chasing him and Shankar escapes with his girlfriend Chandni. On the other hand, Arun is a cop who is handling the same case. Just when he is about to nab the actual culprit behind the murder, he gets killed. In a crazy turn of events, the cops transfer Arun's memory to Shankar with the help of Arun's girlfriend Sarah to get the case details.
Duration: 140 min
Release: 2019