The Gifted Season 2 Episode 11
We have Android App! Install our App and watch Movies and TV shows anywhere from your smartphone or tablet.
>>> DOWNLOAD APP <<<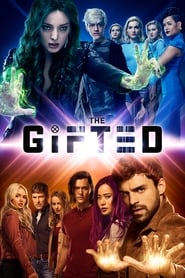 The Gifted Season 2 Episode 11
Reed worries as Lauren becomes intrigued by her ancestors and their violent powers. Lorna begins to reevaluate her trust in the Inner Circle after figuring out the past of Reeva's new trainees. Meanwhile, Benedict Ryan continues to encourage Jace to take action with the Purifiers. Marcos asks Clarice to go to the Morlocks in search of information on the Inner Circle and Thunderbird gets a call from Evangeline.
Episode Title: MeMento
Air Date: 2019-01-08
Year: 2019