We have Android App! Install our App and watch Movies and TV shows anywhere from your smartphone or tablet.
>>> DOWNLOAD APP <<<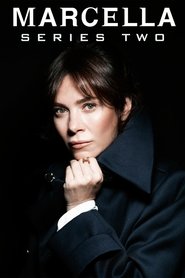 Marcella Season 2 Episode 5
Kevin Hoffs and his blue lorry are found abandoned in a lay by. Leann informs Marcella that the lorry had been there for 36 hours. After analysing Adam's phone records, the team become aware that Adam had contacted the KidsCall helpline. Marcella heads there to retrieve the records and Maya is helpful despite both women having Tim Williamson in common. From Adam's records they see that he'd admitted to being abused by his father but his father has alibis for many incidents surrounding the case.
Episode Title: Episode 5
Air Date: 2018-03-19
Year: 2018