We have Android App! Install our App and watch Movies and TV shows anywhere from your smartphone or tablet.
>>> DOWNLOAD APP <<<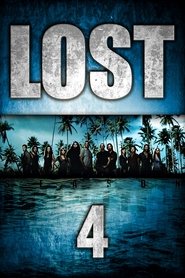 Lost Season 4 Episode 1
They thought they had met the enemy. They thought they had seen evil. They thought wrong. As the new season begins, the survivors feel that rescue is close at hand, but they don't know whether or not to believe Charlie's final message that the people claiming to liberate them are not who they seem to be. As unlikely alliances are formed, those they thought could be trusted may turn against them, as the enemy of their enemy becomes their friend. But who can be trusted? Is rescue really as close as it seems?
Views: 917
Serie: Lost
Director: Jack Bender
Guest Star: Blake Bashoff, Dominic Monaghan, Fisher Stevens, Jeremy Davies, John Terry, L. Scott Caldwell, Lance Reddick, Marsha Thomason, Michael Cudlitz, Mira Furlan, Sam Anderson, Tania Raymonde
Episode Title: The Beginning of the End
Air Date: 2008-01-31